BH Telecom, with the support of the English Club TV Ltd., held a campaign dedicated to reaching the mark of 200,000 users. Each new subscriber of Moja TV had a chance to win a valuable prize.
In late December, the winner of the action, Amel Durmish from Sarajevo, received a 55-inch 4K TV provided by the English Club TV.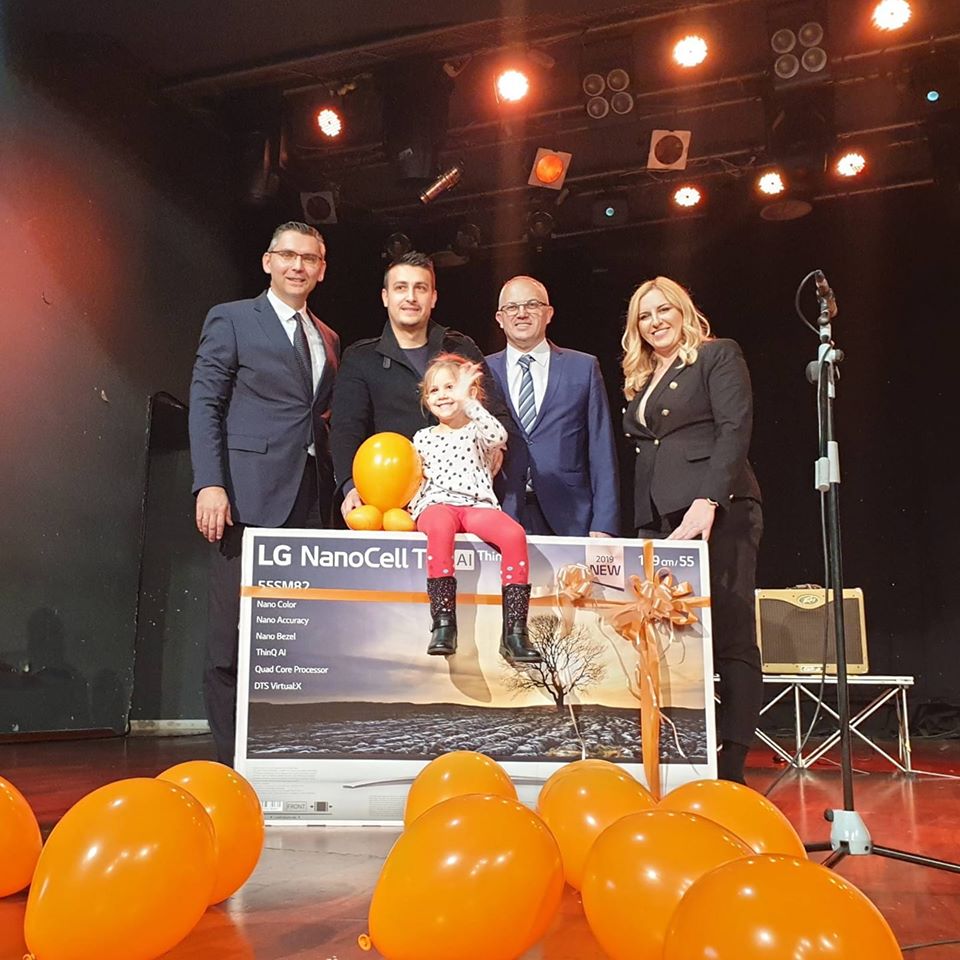 The award was presented by a.i. Executive Manager for business development of the BH Telecom Elvedin Kanafi and Director of the Development Directorate Haris Lukin.
Elvedin Kanafija: "It is our great pleasure to work with the English Club channel. We are delighted that we awarded our 200,000 customer Moja TV service together. We sincerely hope that we will continue our successful cooperation in future projects."
Andrew Semchenko, CEO of the English Club TV Group:
"We heartily congratulate the winner! We thank BH Telecom for the cooperation and joint campaign. We are pleased that more and more subscribers in Bosnia and Herzegovina have the opportunity to learn English with the English Club TV channel!
And we are confident that the number of users will continue to grow rapidly in 2020."
The English Club TV Group is a group of production, education, and distribution companies that operates in the field of English language education and art, developing innovative edutainment products for viewers all around the world.
English Club TV Group operates under the brands of English Club TV SD channel, English Club TV HD channel, English Club Corp app and English Club Global app having more than 30 million subscribers worldwide and 1,3 million followers on Facebook.
BH Telecom is the leading telecom operator in Bosnia and Herzegovina, which has provided high quality and the most up-to-date services in the field of telecommunications for its users.
BH Telecom has provided telecommunication services throughout the country, applying the newest technologies pursuant to the international and local standards, regulations, and norms. Its infrastructure is a part of the global telecommunication system, and as such it has enabled for physical and legal persons in BiH to have high quality fixed and mobile networks in local, toll, and international traffic, as well as a large number of different service packages.